Description:
AUTOFOLD X
There is no comparable 3-wheel trolley, which you can assemble so easily and fast. As the name of this trolley suggests, you can fold and fix the trolley into a compact package with only one hand movement, including the automatically folding front wheel. With the same easy movement you can unfold the trolley in seconds. The Autofold X trolley is ingenious with its stylish and compact design making it the perfect accompaniment on any golf course.
Fully equipped Organiser Panel
The Autofold X features an updated organiser panel with space for tees, pencil and scorecard along with a large storage compartment for your bigger items. The panel also features our Quick Fix and Quick Lok bases to fit all manner of your most-wanted accessories. Browse the optional golf accessories we have available for practical and useful additions to help enhance your day on the course, including umbrellas, mesh bags, rain safe covers and storage hooks to name a few.
QL Bases for Accessories
There are a number of golf accessories that will effortlessly attach to the Autofold X, meaning you fully personalize your trolley to how you need it to be. From phone or GPS device holders to umbrella attachments and beverage holders, every accessory has been designed to keep things compact and stylish without bulking out your trolley.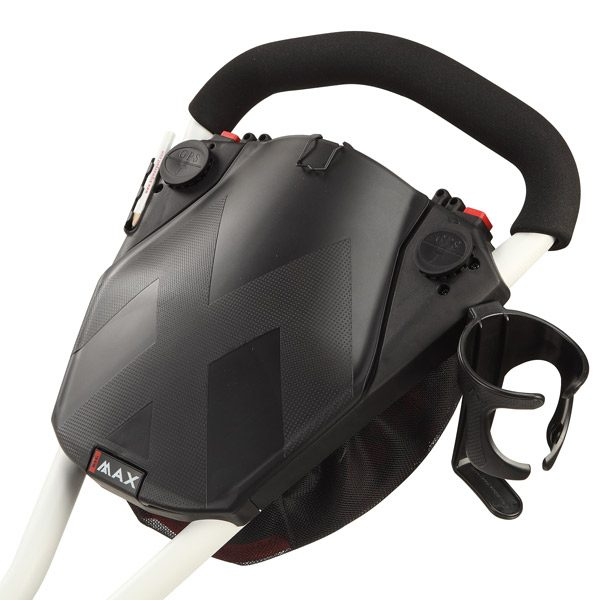 Adjustable upper bag brackets
The Autofold X has adjustable golf bag brackets to accommodate all sizes and styles of golf bag. It also features a QA hook for our i-Dry Rainsystem. When the bag brackets are adjusted to the perfect position you just have to close the mechanism with one simple move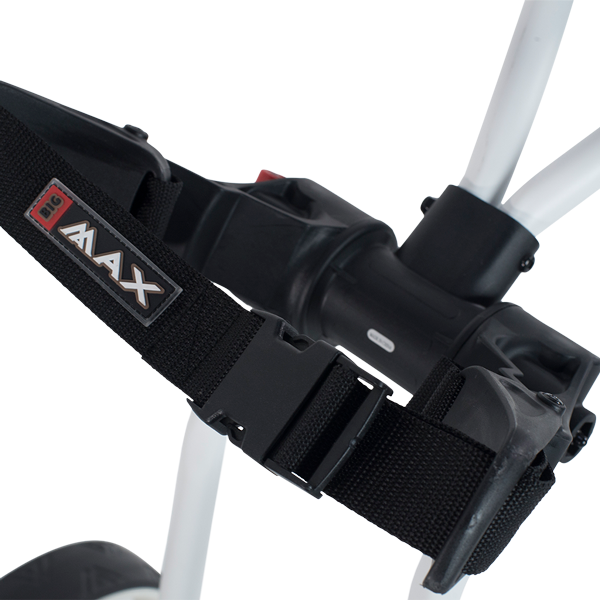 Stable construction
Suitable for every size and weight of bag.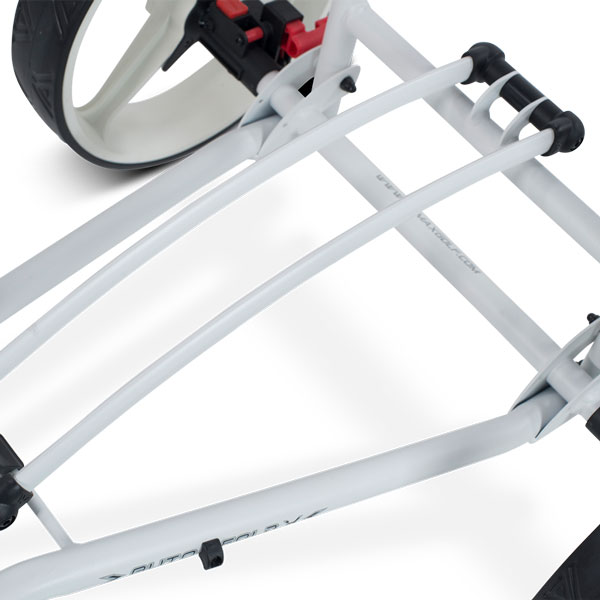 Many practical features and accessories are available for this trolley:

Quick Fix Pro umbrella holder
Quick Fix GPS/Smartphone holder
Quick Lok Towel
Quick Lok Bottle Holder
Quick Lok Range Finder Bag
Cooler Bag
Net bag
Hand warmer
Accessoire Pouch
Features:
Folding mechanism
:
Flat-Fold Auto-fix fold
Size (in cm)
:
74 x 36-x 42
Weight (in kg)
:
7.6
Adjustable handle
:
Yes
Quick Fix Base
:
Yes, 2
Quick Lok Base
:
Yes, 2
Magnetic ball marker
:
No
QA Basis (for i-Dry Rainsystem)
:
Yes
Adjustable bag bracket
:
Yes
Brake
:
Foot brake
Detachable wheels
:
Yes
Scorecard case
:
Yes
Standbag compatible
:
Yes
Suitable for Tourbag
:
Yes
Delivery/COD:
We value our customers and take every order carefully.
Delivery Option:
1. COD
Cash On Delivery available in Kuchai Lama, Kuala Lumpur. Please contact us to make your appointment.
2. Postage
Enjoy FREE Shipping when purchase over RM3000 and above.
The table below shown the shipping cost of product sold in Peninsular Malaysia, East Malaysia and also International Shipping*:
PRODUCT CATEGORIES
PENINSULAR MALAYSIA
(RM)
EAST MALAYSIA
(RM)
INTERNATIONAL SHIPPING*
20/item
60/item
Various
15/item
30 - 40/item
Various
15/item

30/item

Various
10/item
15/item
Various
10/item
35/item
Various
Various
15/item
Various
25/item
>180/item

Various
*The price may various for international shipping depends on volumetric and country, please contact us for assistance!
Tracking number/link will be provided. Your order will arrive between Monday - Friday, within 3-5 working days.
For more information, check out our FAQ on deliveries.